It was really nice to be in Olympia for an evening. Kipchoge and the Ginger Ninjas, and Stitchcraft played in front of the Evergreen State College Library. We set up our pedal power stage and bike blended smoothie shop in Red Square.
Kipchoge and Heather gave a lecture on Environmental Citizenry, as I gathered smoothie supplies.
Many thanks to the Flaming Eggplant and the Marketplace on campus for your kind donation of apples and bananas.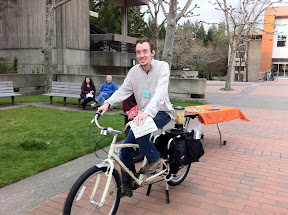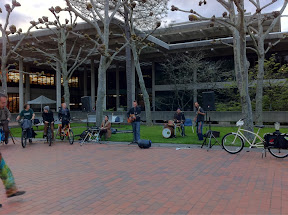 Location:Olympia