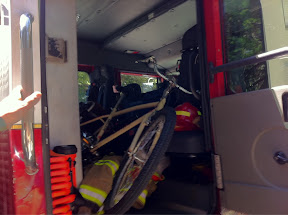 The Monterey Co Firefighters spotted me pushing my bike up the steepest part of Lorellis grade a very steep hill/ mountain.
They decided that it was a little dangerous when there is no shoulder so they picked me up. They jumped out and tried to lift my bike. They were surprised at how much it weighed and that I had gotten so far.
I was very relieved to get a ride to the top so I could cruise down the other side. We rode by the station, thanked them and got some water. It was a very kind gesture to pick me up and we had a great time chatting at the station.
Thank you Monterey County FireFighters!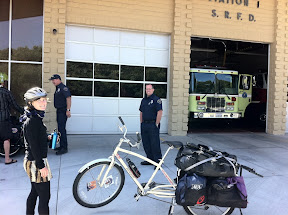 ALLIDA
Location:Bradley Rd,Bradley,United States